Customer projects dentistry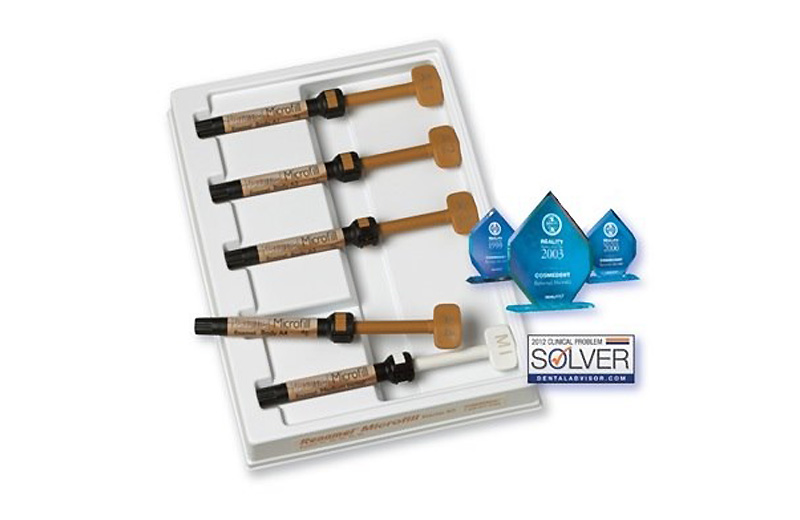 Dental filling resins
The development and manufacture of dental filling composites and their accessories has been one of our core competencies since the company was first founded. In collaboration with COSMEDENT, Inc. (Chicago), we have already brought a diverse range of products to market maturity. These include esthetic composites for anterior and posterior tooth fillings, core build-up composites and luting composites.
First market launch: 1996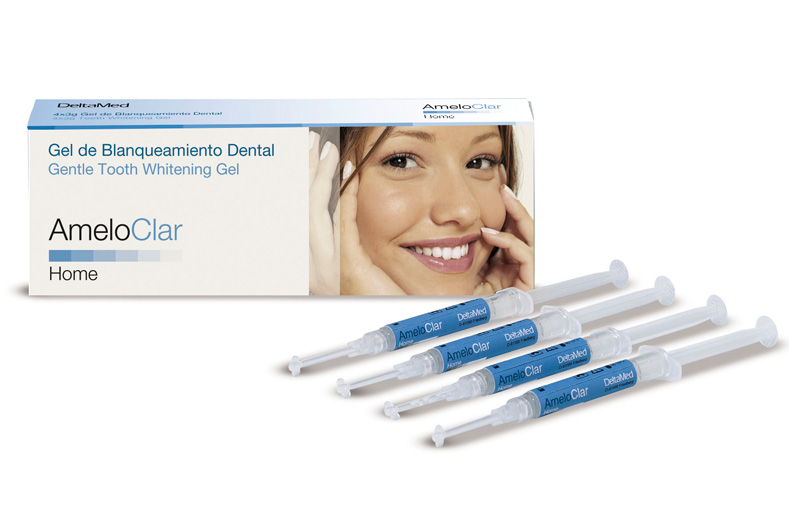 Dental bleaching materials
Teeth whitening with peroxide-based materials is an integral part of esthetic dentistry. We have implemented numerous development projects: dual-chamber gel systems in various concentrations and powder-liquid systems for use in the dental practice, extending to gels for use in individually fabricated thermoformed dental splints.
First market launch: 2001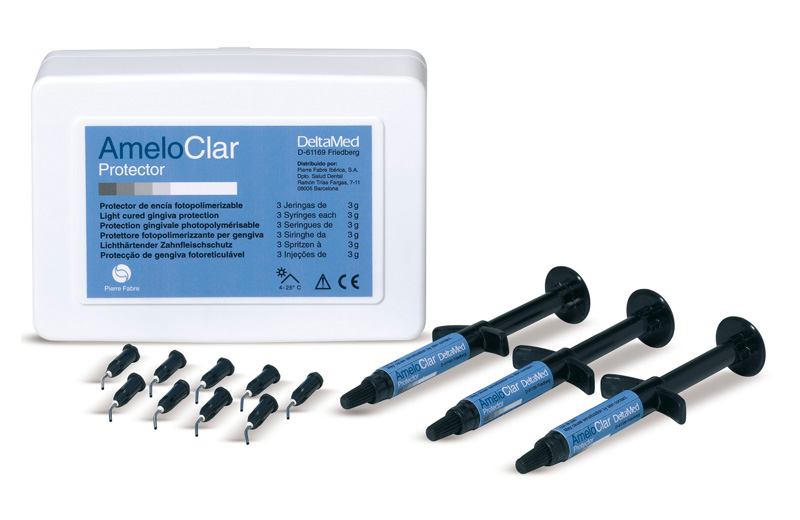 Light-curing gingival protection
Protection of gums during bleaching treatment with highly concentrated hydrogen peroxide has to be ensured in the practice by means of reliable and simple-to-use products.
We have carried out the development of such products in different projects. Light-curing allows materials to be used quickly and easily, and their flexibility is particularly pleasant for the patient.

First market launch: 2001
Customer projects OEM dental technology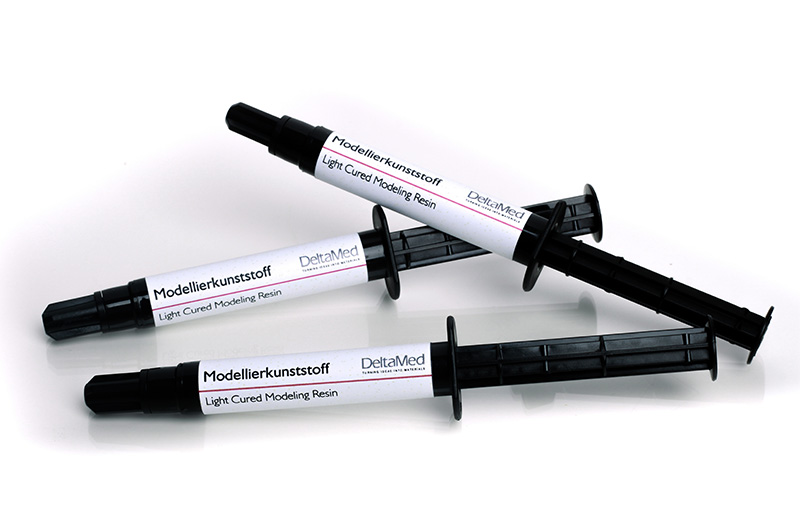 Light-curing contouring resins
Light-curing contouring resins have long been established in the dental lab.
Over 15 years ago we presented one of the first contouring resins out of a syringe. Delivery as a paste arrived a short time after. Meanwhile, we produce a wide range of products in different colors and properties, which are distributed worldwide by our customers.
First market launch: 2001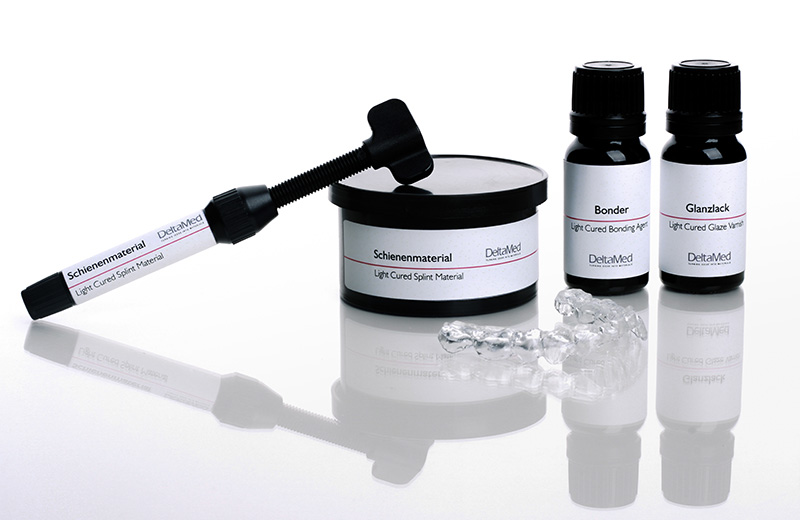 Light-curing splint materials
Light-curing splint materials enjoy growing popularity among users. They are easy and efficient to process by the dental technician and are ideal in supporting the patient with functional therapeutic measures. In the past, DeltaMed successfully created a wide range of dental splint materials in various delivery forms.
First market launch: 2001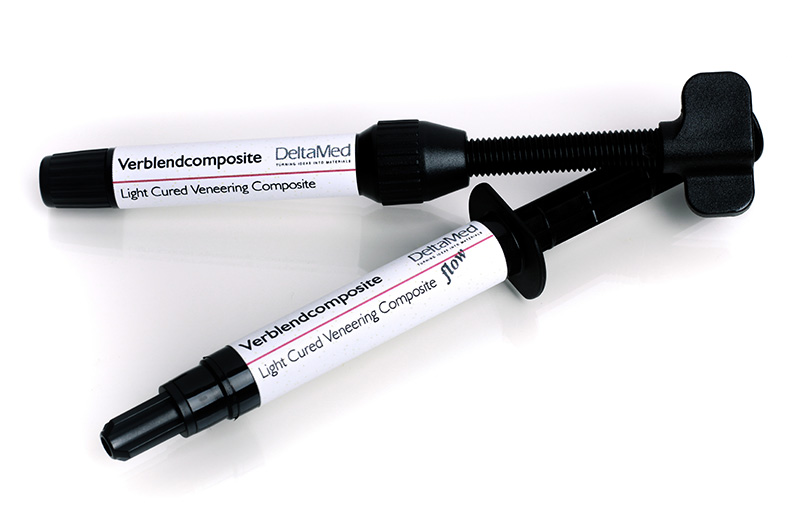 Light-curing veneer composites
Veneering with highly esthetic composites is one of the most demanding disciplines in dental technology. We have implemented materials with different consistencies and processing properties in a number of development projects – always in close cooperation with the users, of course.
First market launch: 2007
Customer projects 3D printing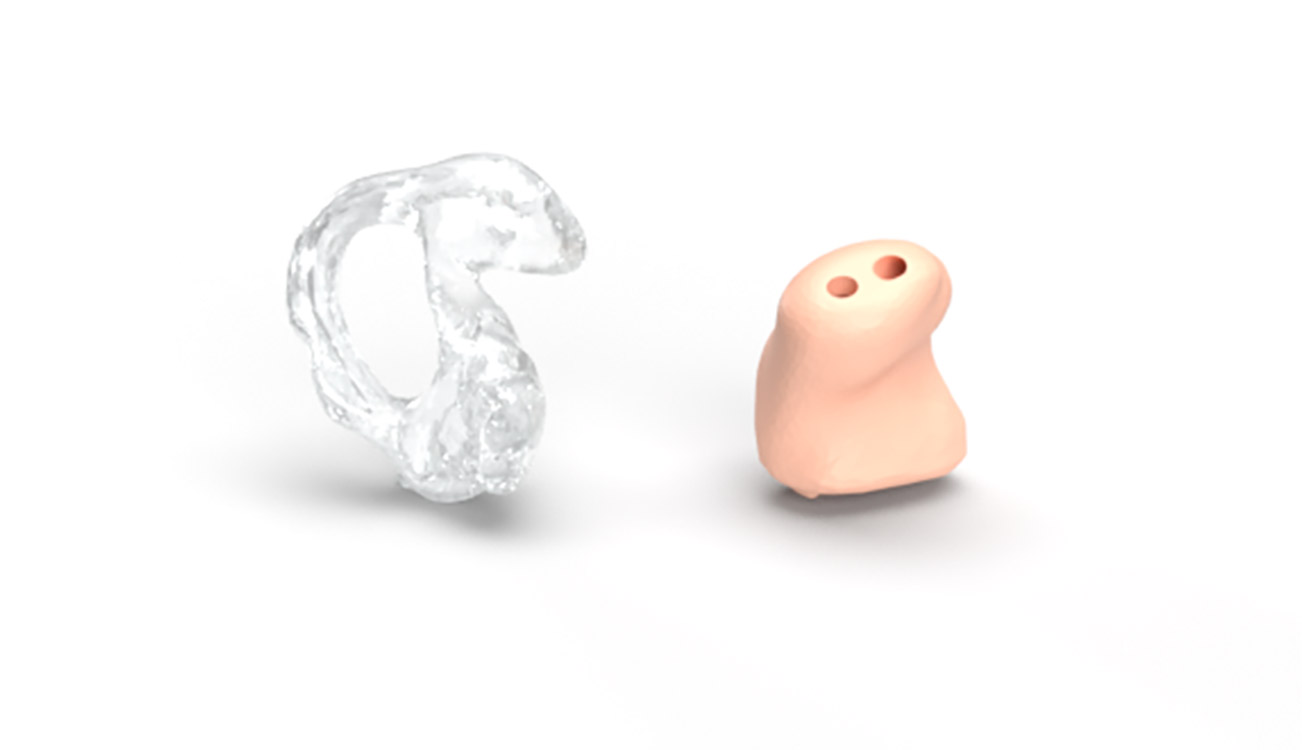 Resins for additive manufacturing of earmolds
The fabrication of earmolds, especially for hearing aids, was one of the first applications of additive manufacturing procedures for industrial use. For many years we have been involved at DeltaMed with the development of printable materials for use in hearing aids. Under the customer brand e-shell we supply the hearing aid industry with a broad product portfolio for diverse applications in audiology.
First market launch: 2004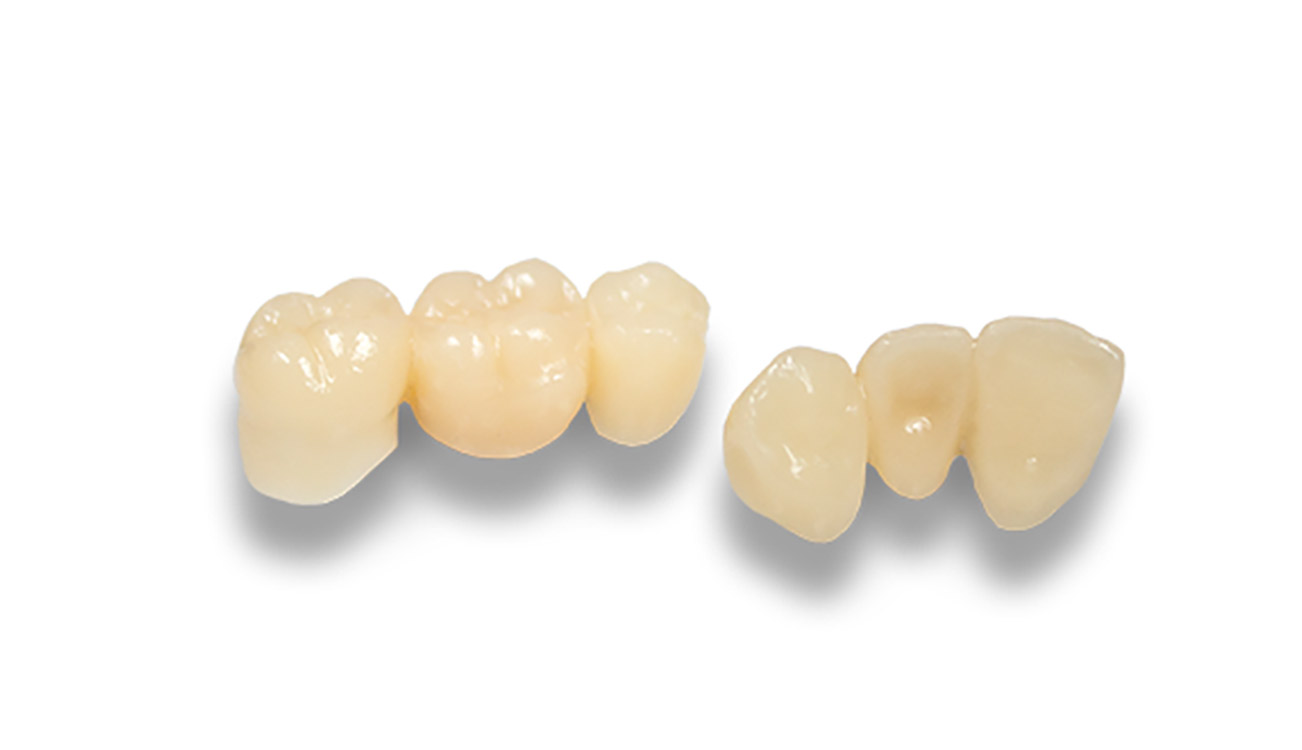 Composites for additive manufacturing of long-term temporary restorations
We have combined our longstanding experience in developing esthetic composites with our extensive knowledge of additive manufacturing processes in the development of e-dent 100. The result is the world's first medical product for additive fabrication of long-term temporary restorations.
First market launch: 2009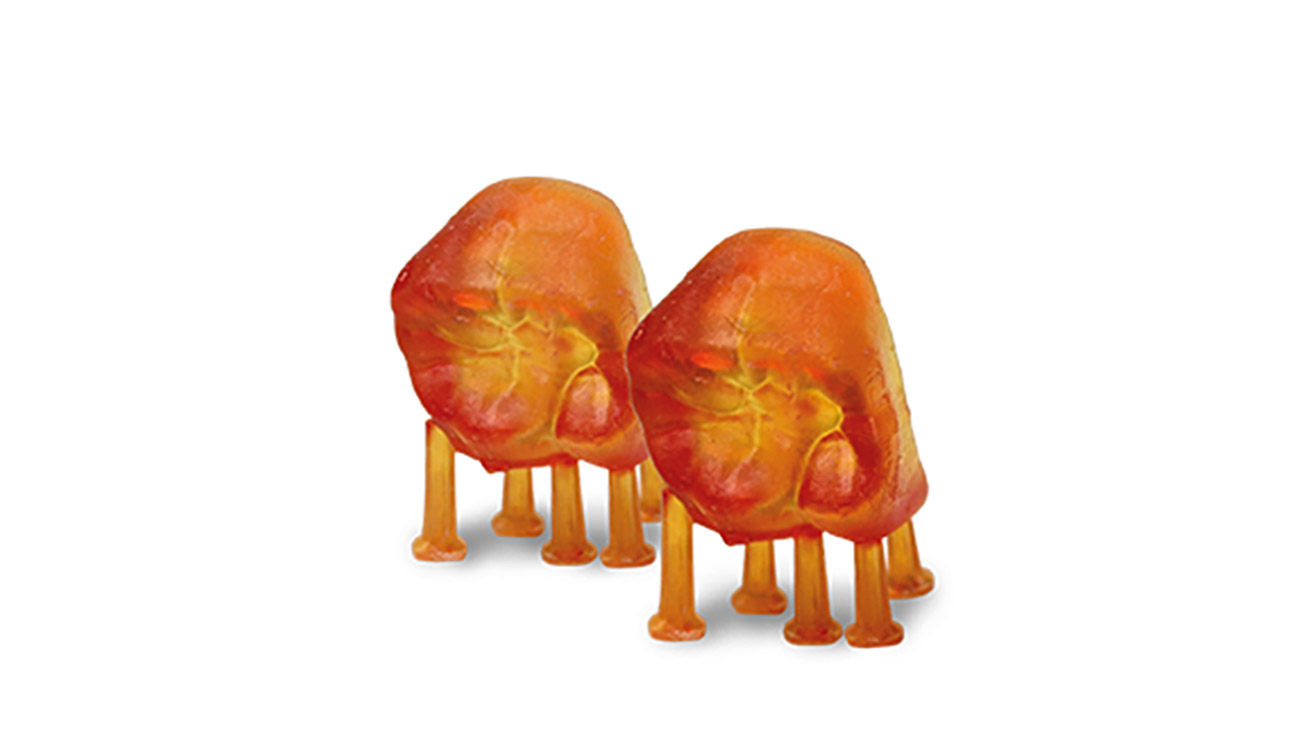 Residue-free combustible resins for the casting technique
Additive manufacturing of lost models has for many years played an essential role in the jewelry industry and in the dental lab. Customized for specific applications, we have developed several residue-free combustible resins that can be processed with 3D printers from a wide range of different manufacturers.
First market launch: 2010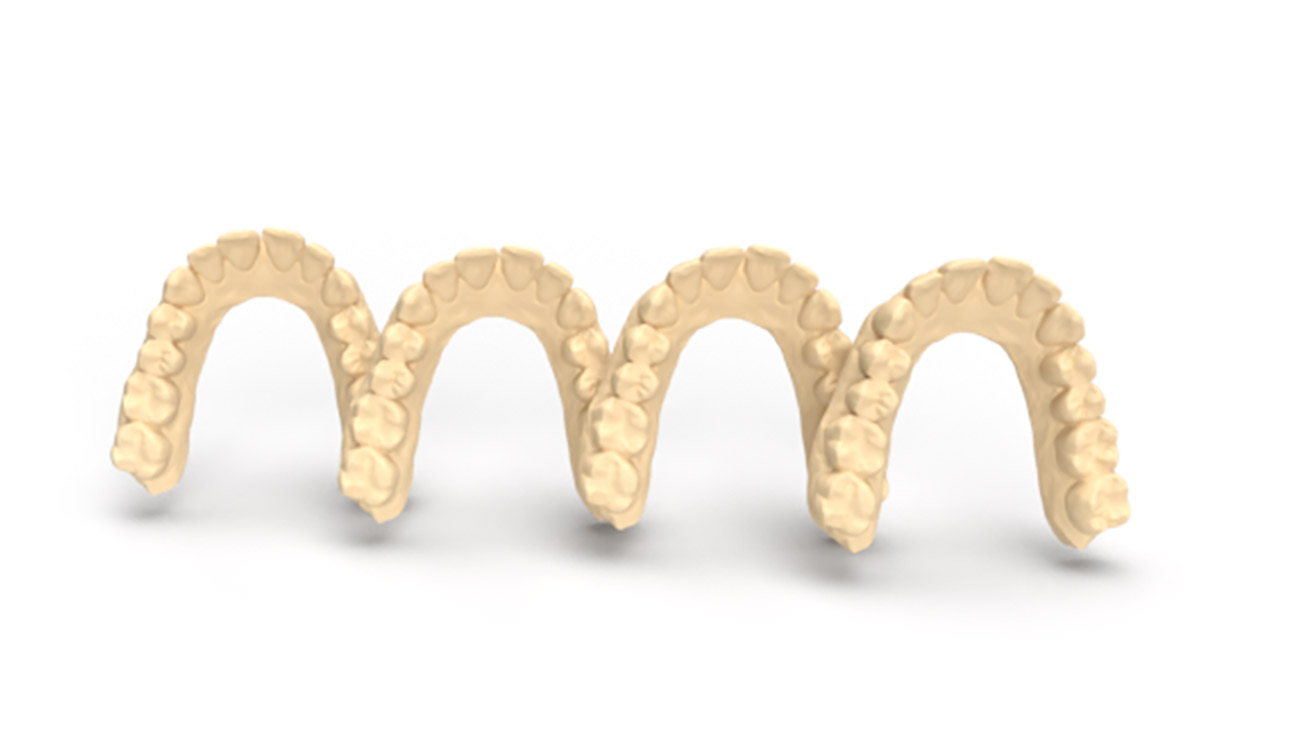 Resins for additive manufacturing of dental models
In several development projects, we have brought numerous products to market maturity. The materials are used both for orthodontic models (in aligner technology, for example), as well as in prosthetics.
First market launch: 2014
Customer projects Sexual Healthcare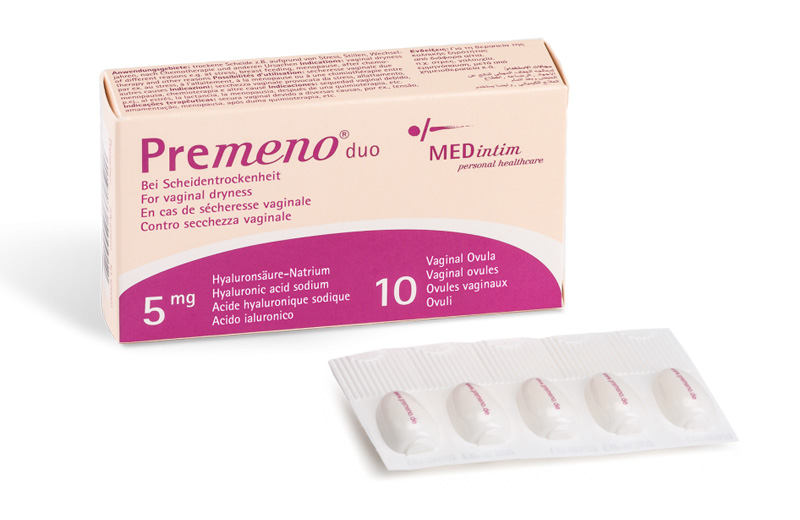 Vaginal suppositories
We have developed vaginal suppositories based on hyaluronic and lactic acid to combat vaginal dryness. The suppositories regulate the moisture balance of the vagina and restore the natural pH to ward off infections. They are distributed by pharmacies and specialist retailers.
First market launch: 2008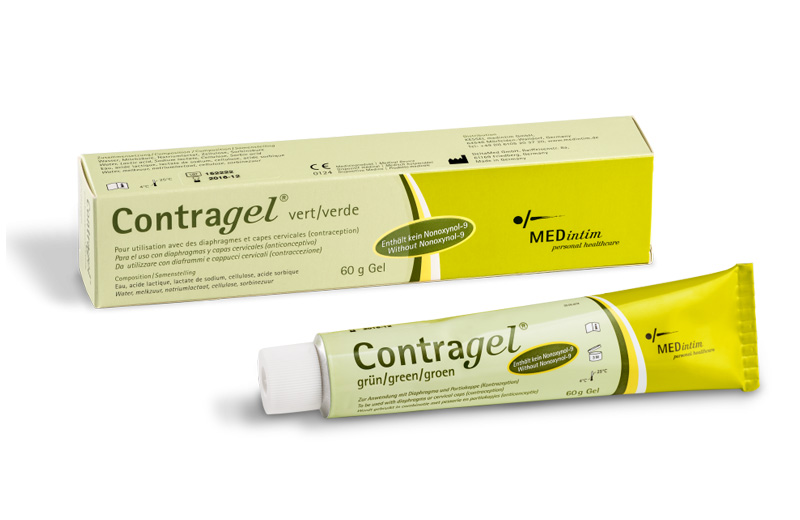 Lubricant for use with diaphragms and cervical caps
In close cooperation with our customer, we have developed a contraceptive gel for use with diaphragm and cervical cap contraceptive devices. The reliability of these contraceptive methods is raised by using the gel. The cellulose forms a mechanical barrier in front of the cervix, lactic acid immobilizes the sperms. Distribution: across Europe from pharmacies and specialist retailers.
First market launch: 2006