For over 25 years we have developed and produced outstanding products for many different technical and medical applications.
As a competent partner for trade and industry, we create solutions precisely tailored to your needs. Our core competences encompass the development of light-curing materials for restorative dentistry and dental technology. We have also specialized in material and process development for additive fabrication procedures since 2002.
As an industry pioneer, we have supplied our products to renowned manufacturers in the hearing aid industry for over 10 years now.
As part of the Prodways Group we are optimally positioned to deliver the accustomed high level of service across the spectrum of our activities. Today and in the future.
Together with Cosmedent, Inc. (Chicago, USA), executives from German dental companies found DeltaMed GmbH. Along with Cosmedent, DeltaMed develops one of the most esthetically appealing filling materials: Renamel® Microfill.
1996
The OEM / Private Label business unit is further expanded. DeltaMed commences collaboration with renowned companies in the dental industry to develop and manufacture private label products.
2000
Development and establishment of own brands for dental technology. Distribution is through worldwide trading partners.
2001
The Easywhite® bleaching system is unveiled.
2003
Establishment of the Additive Manufacturing business unit. Marketing launch of light-curing acrylics for generative manufacture of individual hearing aid shells and earmoulds.
2004
DeltaMed starts in Germany with direct distribution of the Easywhite® bleaching system.
2006
Research in material development is expanded: e-dent 100 is presented, the world's first composite for additive fabrication of long-term temporary restorations.
2009
As the first dental company, DeltaMed presents a concept for additive fabrication of full dentures.
2011
DeltaMed becomes part of Prodways Group, a Groupe Gorgé company.
2014
Founding of the subsidiary Prodways Materials GmbH for the development and distribution of materials and processes for additive fabrication procedures.
2015
Launch of the 3Delta brand with an innovative portfolio of materials for dental 3D printing.
2016
Launch of the own brand 3Delta HEAR with a wide range of materials for the production of hearing aid shells and earmoulds.
2017
Intensive expansion of the "3D resins for the jewellery industry" division.
2018
First audit according to the new Medical Device Directive (MDR) and successful MDSAP certification (Medical Device Single Audit Program).
2019
510(k) approval for printable Composite for additive manufacturing of crowns and bridges.
2020
Development, manufacture and licensing of individual customer products (OEM / Private Label)
Customer-specific product development has been part of our daily work since our foundation. We do not consider ourselves as service provider, but rather as a partner for our customers.
We accompany you in all areas of product realization – from design through to possibly licensing as a medical device, which may be necessary. We offer our products as an OEM (Original Equipment Manufacturer) or as private label products.
In collaboration, we support your product idea from the first formulation through to its market launch.

We would also be pleased to advise you before and during market entry: for instance we also support you in creating instructions for use and sales documentation.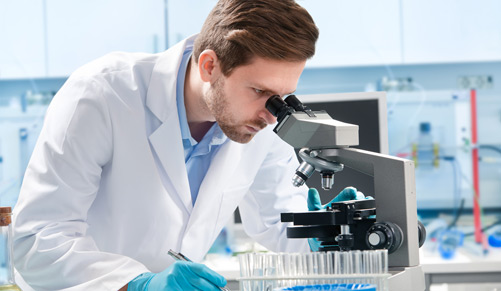 Development
Together we define each step necessary to realize your product idea. We know which legal, regulatory or other requirements have to be considered in implementing your idea. Our highly qualified team of chemists, engineers and material scientists then translates these requirements from the product sample through to the final formulation - precisely and on-schedule.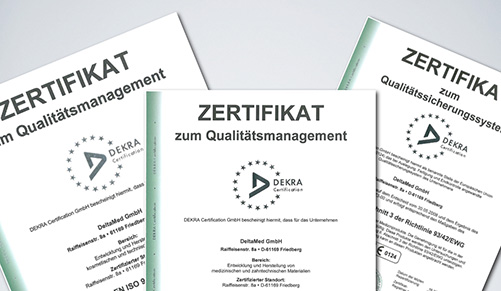 Documentation
We take care of all your product-relevant documentation in line with your individual needs and requirements. Our longstanding expertise in meeting statutory requirements for medical devices also means we are your abiding competent partner when it comes to licensing and registration matters.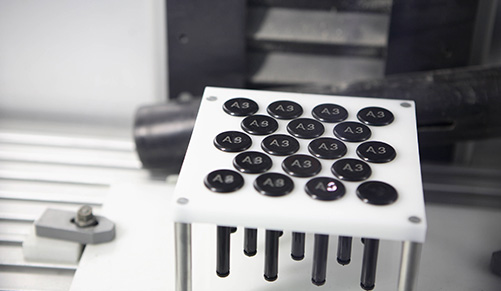 Manufacture
At the end of successful development activities, your products are immediately ready for manufacturer and series production. This is another task we would be pleased to relieve you of – reliably and efficiently.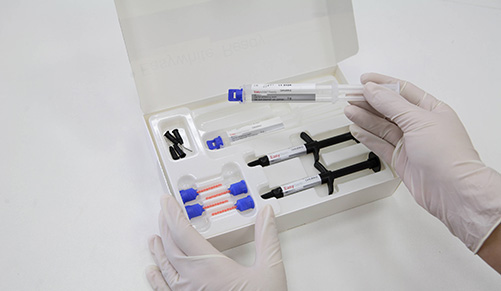 Packing and packaging
On request, we pack, label and package your product according to your individual specifications. We would also be pleased to advise you on creating your labels or packing.
Quality management / Regulatory affairs
To implement its quality policy, DeltaMed maintains a quality management system certified to DIN EN ISO 13485 for medical devices. We are certified for the design and development, manufacture and distribution of medical devices according to Annex IX Chapter I + III of the Medical Device Regulation (EU) 2017/745.
Furthermore, DeltaMed's quality management system meets the requirements of the Medical Device Single Audit Program (MDSAP) for Australia, Brazil, Canada, Japan and the United States.
Please check our German language version for career offers.